Stylish, compact Puro Rabjohn ice machines for every home, restaurant or office...
NO DRAIN REQUIRED!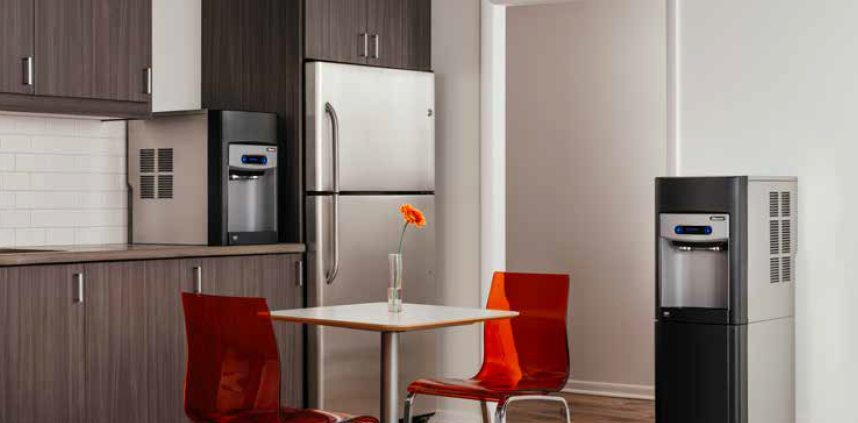 PRJ F-Series ice machines
Call us at 323-221-9163 or enter your information below in our contact form!  Be sure to mention that you are interested in ice machines!
Compact – small footprint to conserve counter space
Drainless – no drain required, place it anywhere
Sanitary – capacitive touch dispense eliminates direct contact with ice
Efficient – lowest energy and water consumption of similar sized ice machines
Attractive – complements any work space
Antimicrobial – Agion® antimicrobial treatment minimizes bacteria and biofilm growth on treated surfaces
Refreshing – consumer-preferred Chewblet® ice and optional water filtration provide high quality
refreshment
Commercial and Restaurant Ice Makers Available.  Call for pricing!