Get Sparkling Water for Your Home or Office
Call us today for a quote 323-221-9163. Or fill out this form today!

Puro Rabjohn now offers sparkling water machines and sparkling/still water combination systems!
Offices that consume sparkling water or seltzer from traditional bottles or cans can greatly benefit from a more cost-effective and convenient alternative service.  Sparkling water coolers in the office, restaurant or home eliminate the need for delivery, storage, refrigeration, and disposal while providing high quality, filtered  sparkling water!
Here are just a few reasons to make our water coolers part of your business or home:
Compact – small footprint to conserve counter space
Drainless – no drain required, place it anywhere
Sanitary – capacitive touch dispense eliminates direct contact with ice
Efficient – lowest energy and water consumption of similar sized ice machines
Attractive – complements any work space
Refreshing – ice and optional water filtration provide high quality refreshment
Puro Rabjohn's fully programmable sparkling water models include state-of-the-art water filtration technology.  These machines are designed for commercial use, and restaurant grade large capacity systems for cafeterias and breakrooms.
Many plans and sizes available. Call today!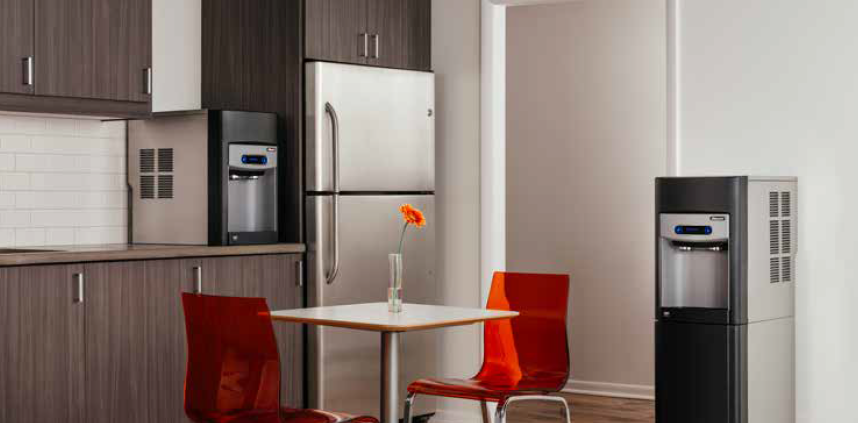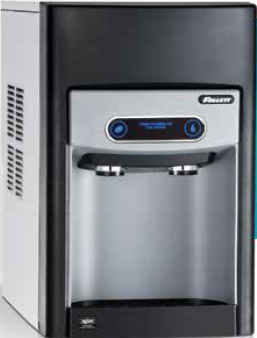 About Puro Rabjohn:
Puro Rabjohn has built a reputation as the best service and warranty company for commercial water equipment in the greater Los Angeles, Ventura, and Orange County areas.  Puro Rabjohn is the most experienced specialist in the business of water hydration devices and bottle-less water equipment through water fountains, filtered water, water dispensers and more.  Puro Rabjohn delivers exceptional still and sparkling water solutions for all your chilled and hot water needs.